POCARI SWEAT RUN
VIETNAM 2020
Pocari Sweat Run Vietnam (PSR) - an international professional running race with the mission "All for runners" is back! More than 60,000 runners worldwide have participated in PSR in 7 Asian countries since 2012. In Vietnam, PSR debuted in 2019 with more than 3,200 runners participating and a lot of compliments shared. Following this success, Pocari Sweat Run 2020 promises to bring exciting activities, great experiences and attractive challenges for the community of sport lovers in general and running lovers in particular in Vietnam.
The age of runners as of 22 November 2020
* Distance 5Km: from full 12 years
* Distance of 10Km: from full 15 years
* Distance 21Km: from 18 years
Safety Running
To ensure safety in the race, runners should seriously implement the following notes:
1/ Make sure your health eligible to participate in the distance registered.
2/ Practice seriously to prepare for the race.
3/ Get enough water before, during, and after the race with Pocari Sweat - an ion supply drink.
4/ Emergencies: quickly contact Volunteers for help, or call the phone number on your BIB for help.
Price
The registration will close as soon as we reach full slot. Ticket price includes VAT
e-VAT invoice will be issued by the Organizer within 07 working days after confirming the successful payment. e-VAT will be sent to email using for registering on 123go website.
All runners buy Early Bird tickets will have their names printed on shirts
Character for your name on T-shirt: 15 characters including spaces, letters and numbers and no special characters, no Vietnamese marks.
Guideline for buying tickets on 123go: Download here
PROMOTIONS
GROUP TICKETS
* Buy 3 get 5% Discount
* Buy 5 get 10% Discount
* Buy 10 get 15% Discount
* Buy 20 get 20% Discount
* Buy 30 get 25% Discount
* Buy from 50 tickets get 30% Discount, Free 10 cases Pocari bottle 350ml, 1 post on fanpage to introduce your company/ club (Maximum 250 words+ 1 photo approved by Pocari)
FOR RUNNERS OF PSR 2019
* Discount 10% register HERE
* Applies for runners who are in the official list of Pocari Sweat Run Vietnam 2019. Do not applicable to sales, exchange, transfer of tickets but do not name change.
* Enter your ID number or Passport number which registered in PSR 2019 in the "Apply promotion code" box at the payment page of 123go
STUDENT:
* 199.000 VND (5Km only)
* Please send email to ngoc.tran@pocarisweat.com.vn (0909199645) with the following information to receive Discount Code
* Students above 18 years old: Send 2 sides of Student Card and ID card of yourself
* Students under 18 years old: Send 2 sides of the Birth Certificate of yourself and Identity Card of your legal guardian. Enter this Discount Code in the "Apply promotion code" box at the ticket purchase page of 123go
TERMS AND CONDITIONS
* Promotion applies to each fare level at each time of registration.
* The program is only applicable for each individual transaction (excluding transactions for promotion).
* Do not apply many promotions at the same time.
* Application term: Applied until payment gate is closed.
RACE
KIT & T-SHIRT SIZE
Check out the 2019 Race kit while you wait for the launch of Race Kit 2020
Click on the image below to see more clearly
T-SHIRT SIZE
T-shirts PSR 2020 are designed to fit the body. All runners please pay attention to the size to choose the right size.
Base on the production, actual T-shirt size maybe have a slightly gap. Please sympathize if it happens.
| Unit (cm) | XS | S | M | L | XL | XXL | XXXL |
| --- | --- | --- | --- | --- | --- | --- | --- |
| Shirt length | 58 | 61 | 63 | 65 | 67 | 69 | 72 |
| Chest width | 82 | 89 | 96 | 101 | 105 | 109 | 113 |
PSR 2019 was a wonderful event for all of us. Let's take a look about what we have done
Click on the image below to see more clearly
Organizers and partners
Organizers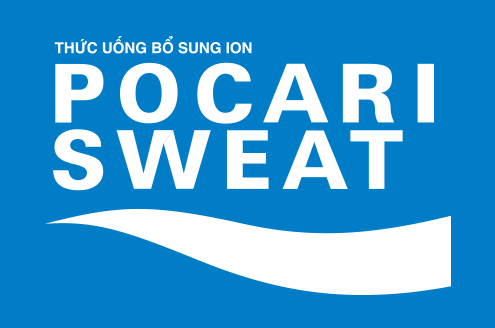 Event partners

Media partners
Ticket and chip time partners